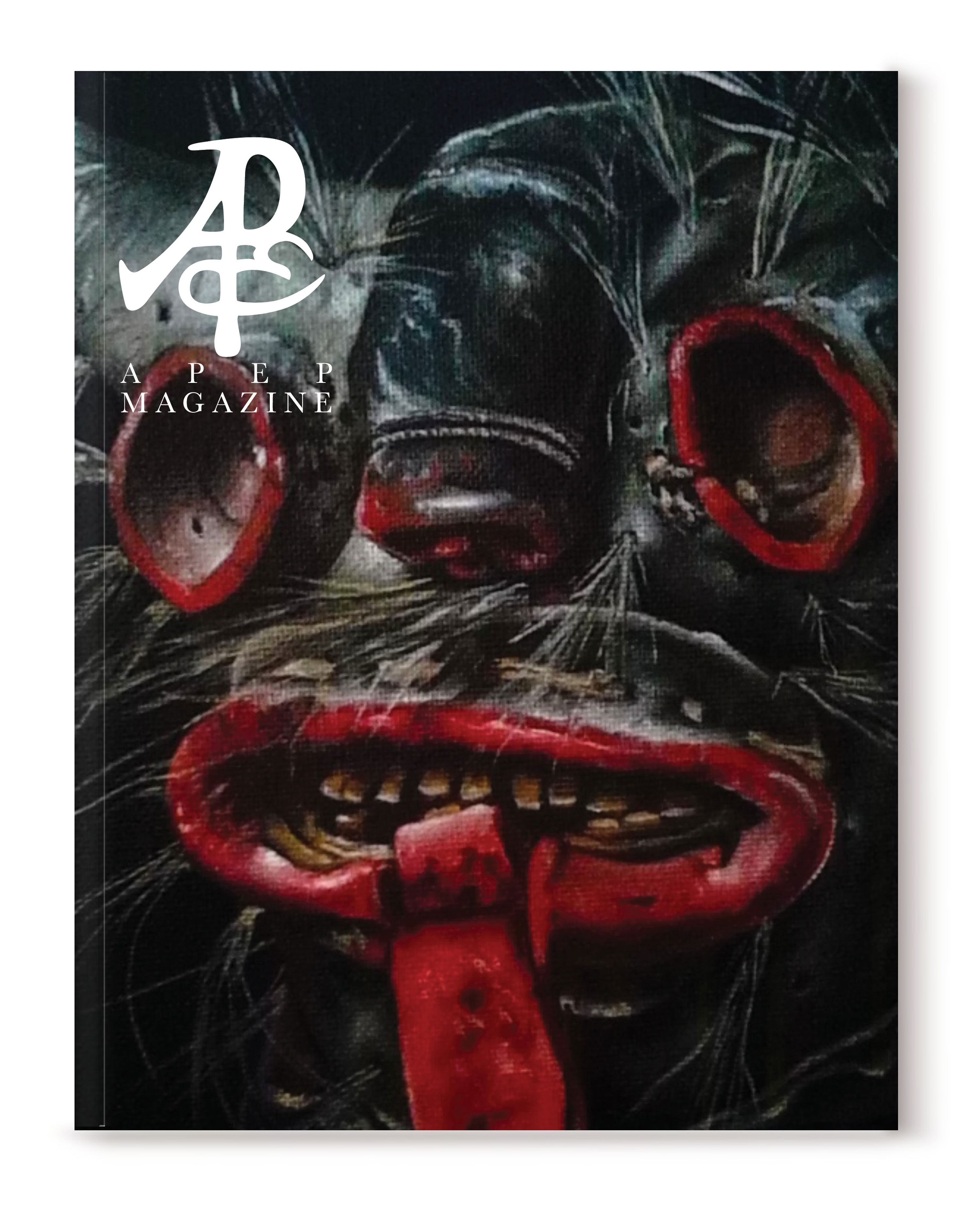 Edited, designed, & curated
by APEP founder Jeremy Gaulke, the magazine is printed in full color, is perfect bound, and contains stellar work from eight artists and writers.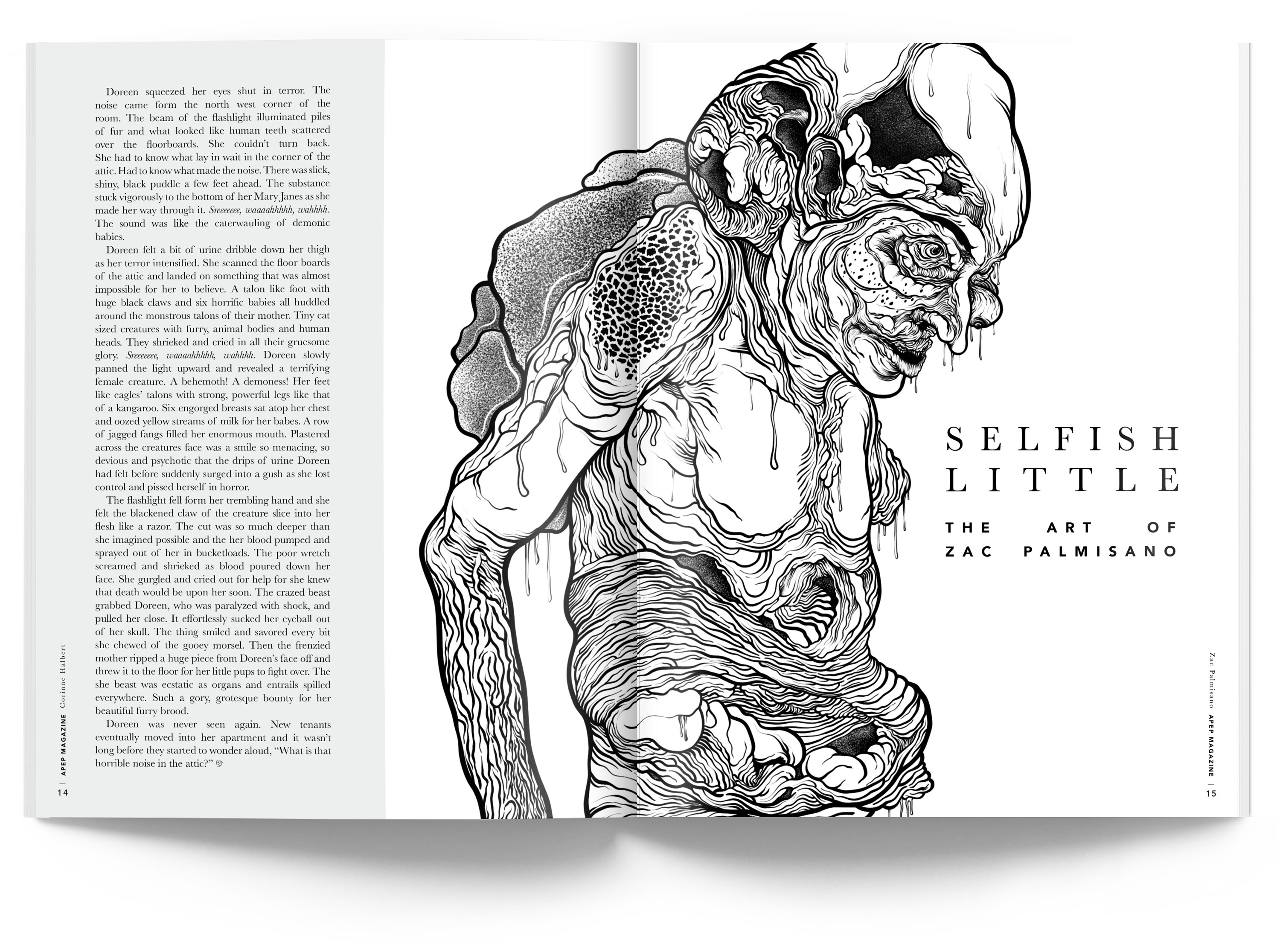 APEP Magazine is the culmination of over three years of zine making and desktop publishing.  The inaugural issue features a small collection of comics, fiction, poetry, and art.  We have long been interested in giving artists more space to stretch and to feature a larger and more intimate representation of their work.  Instead of commissioning monsters, or working with a specific theme, this first issue is devoted to the art each artist wanted to share.  Some have reached beyond familiar mediums, some have dished on their personal process, some we've had the pleasure of working with before and some have agreed to brave the hazards of this untested new rag without knowing a thing about us.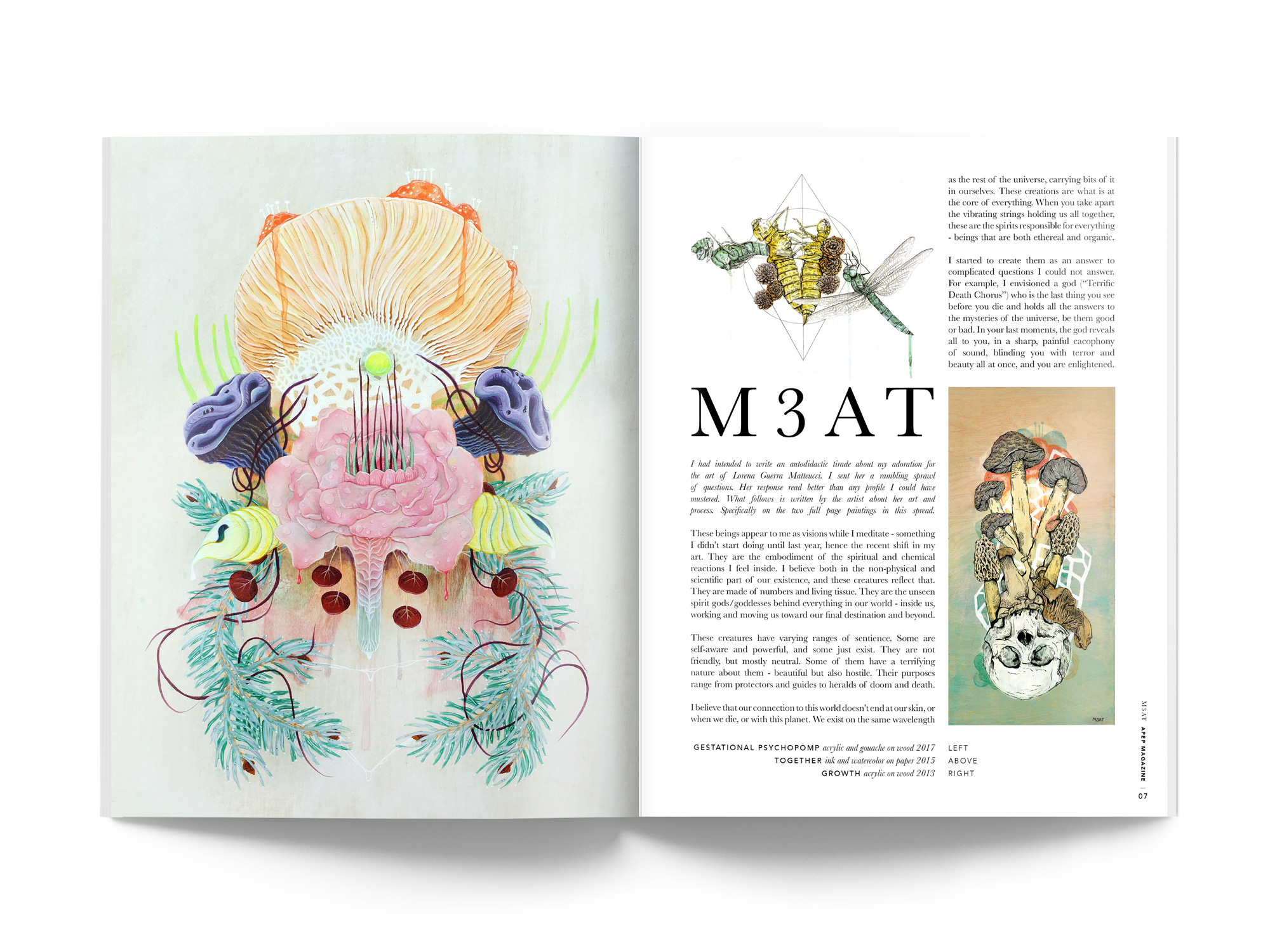 artists included in this issue